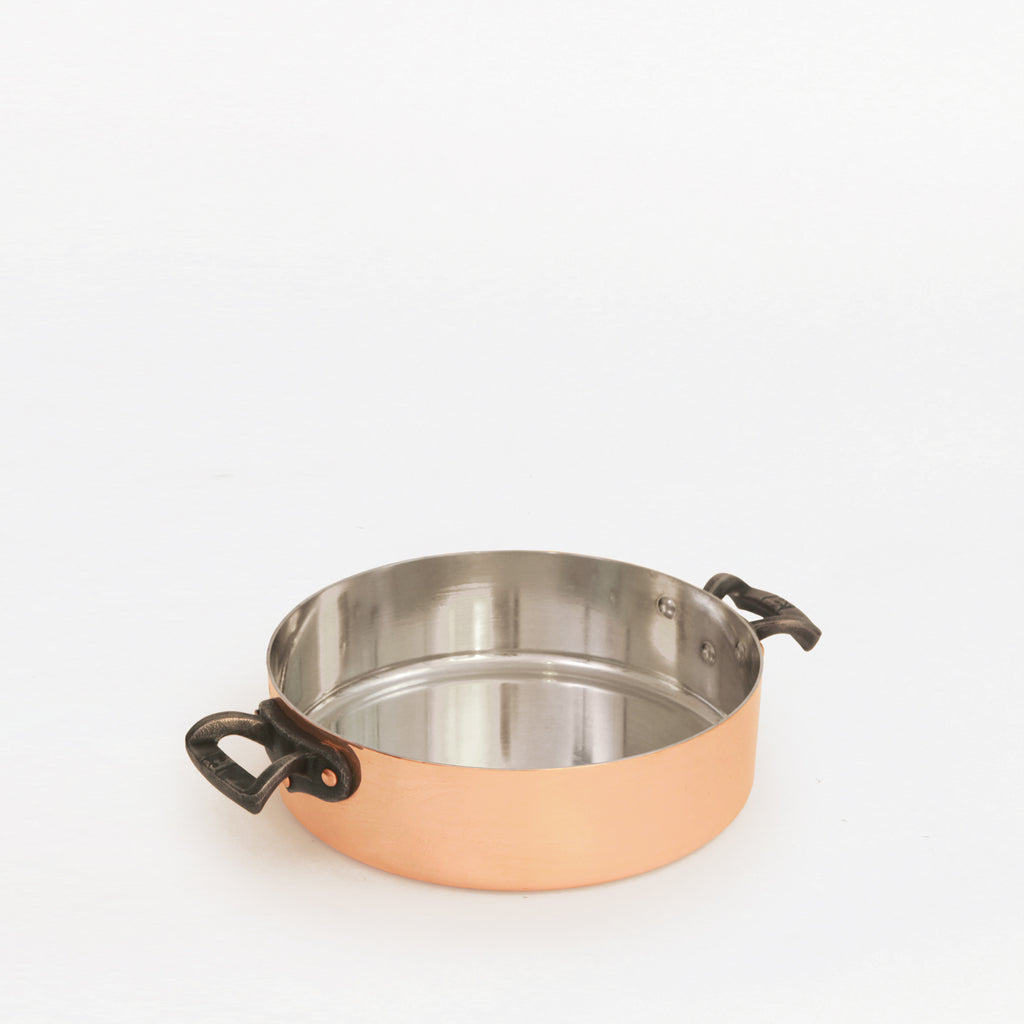 The 5 Quart Large Rondeau
We had no idea the original BCC Rondeau would be so popular. It performs effortlessly in the kitchen and looks so great at the table we hear it gets invited to a lot of parties.
Well, what if your Rondeau could feed a lot more people? Bigger braises, bigger poaches, bigger roasts, faster reductions... bigger parties!
Following the BCC philosophy, the Large Rondeau is formed by hand of pure, solid copper on our own custom tooling. A pure tin lining and gentle rounding at the floor means trouble-free serving, and our unique Stork "ear" handles are designed to be comfortable to hold no matter your grip (which you'll really appreciate when you're carrying 5 quarts of beautiful dining to the table).
The BCC Large Rondeau. The big sister of one of our better ideas.
Speaking of good ideas, our heavy 11.5" Flat Cover complements this pan perfectly. Grab one and you'll have a lot of other Brooklyn Copper covered.
The Brooklyn Copper Cookware Large Rondeau.
5 quart capacity

.125 (3mm) copper for smooth uniform cooking

Heavy, hand-wiped tin lining

Solid copper rivets

Pure, elemental metals

Custom Stork cast-iron ears designed for easy lifting

11" diameter, 15.5" overall, 3.25" height

Weight 8.5 pounds (will vary slightly)
Free ground shipping within the contiguous US. Please contact us for discounts to AK and HI, or for international shipping.