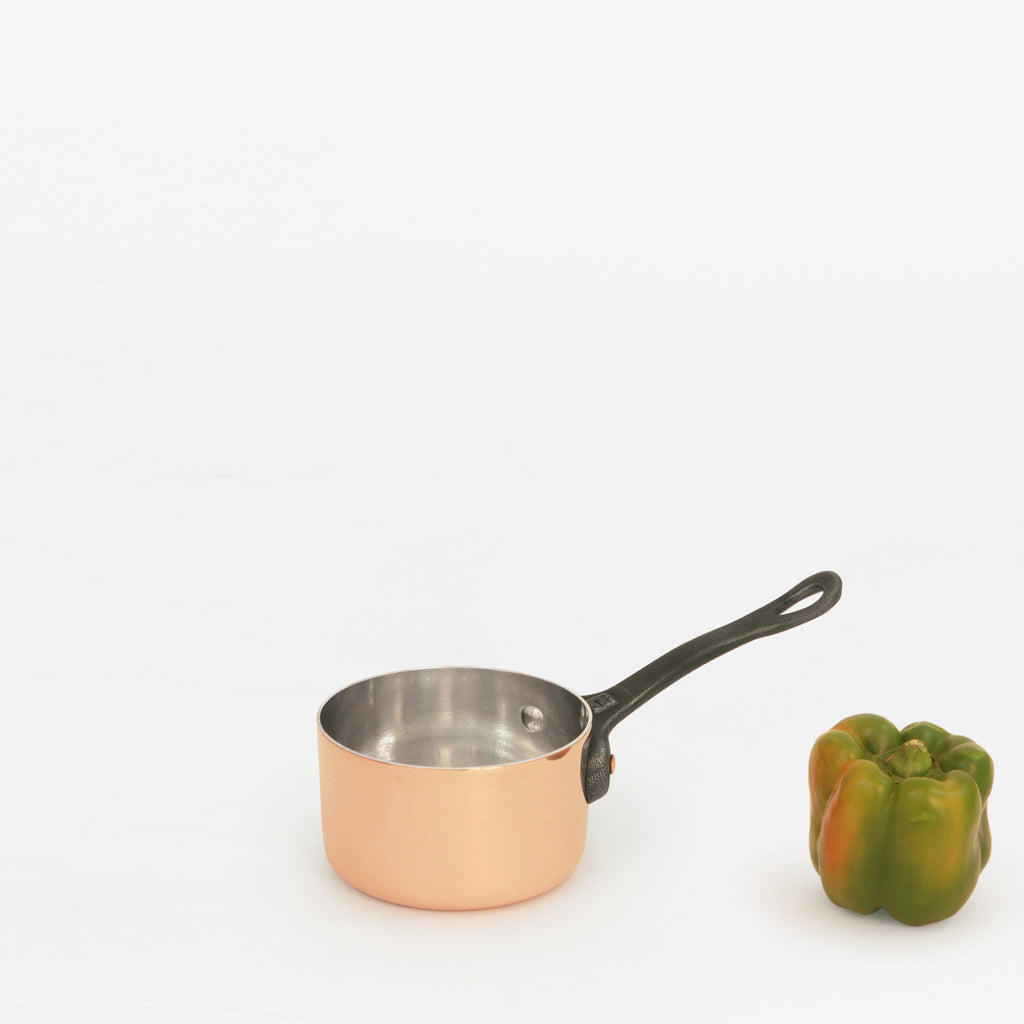 The 1 Quart Saucepan
Your new best…pot…ever.
If you're like us, you'll use this sauce pan, wash it and put it right back on the range 'cause it's always going to be the next tool you reach for. Simple and elemental, just like all Brooklyn Copper Cookware, these thoroughbreds are hand-spun using our original tooling before being dressed out with a custom Stork cast iron handle and a heavy tin lining.
We're just sayin' – you can't go wrong.
While you're at it, our 5.5" Flat Cover complements this pan perfectly. 
The Brooklyn Copper Cookware 1 Quart Saucepan.
.090 (2.5mm) Copper for smooth, uniform cooking

Heavy, hand-wiped tin lining

Pure, elemental metals

Custom Stork cast-iron handle

Weight: 2.5 pounds (will vary slightly)

5" diameter

3" height. 11" overall (w/handle)

1 quart capacity
Free ground shipping within the contiguous US. Please contact us for discounts to AK and HI, or for international shipping.