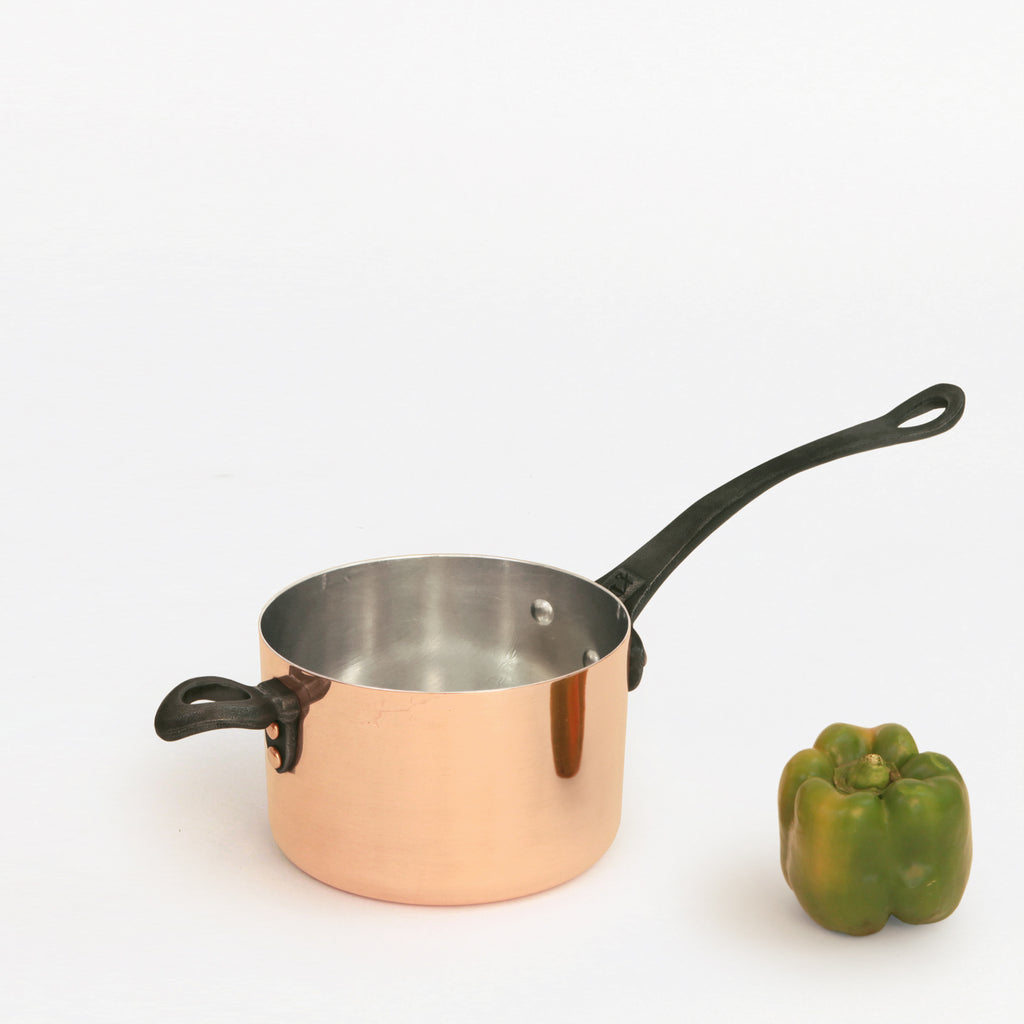 The 3 Quart Saucepan
Among hôteliers and chefs de cuisine such a burly pan is called Plus Fort, which LaRousse Gastronomique translates as "stronger", but we translate as "more than enough." When you're ready, Plus Fort is the next step - the move up to dense, work-hardened .125" (3mm) copper, perfect heat distribution, Stork cast-iron elegance, and a smooth hand-wiped tin lining that won't scorch your pan gravy.
And there's our 7.5" Flat Cover which works beautifully with this pan (and lots of others). 
The Brooklyn Copper Cookware 3 Quart Saucepan.
.125 (3mm) copper for smooth, uniform cooking

Heavy tin lining

Pure, elemental metals

Custom Stork cast-iron handle and helper handle

7" diameter

4.5" height. 18.5" overall (w/handle)

Weight 5.5 pounds (will vary slightly)

3 quart capacity
Owners Say:
"If cooking is an art, then Brooklyn Copper Cookware provides the most incredible palette. I am speechless after unwrapping my first two pieces from them. Craftsmanship like this is rarely seen anymore... completely handmade with heavy-weight pure copper, solid cast-iron hardware, and lined with lab-grade tin. These will be cherished for my lifetime and passed through the generations." 
— Chef Sherri Mitchell on Facebook
Free ground shipping within the contiguous US. Please contact us for discounts to AK and HI, or for international shipping.