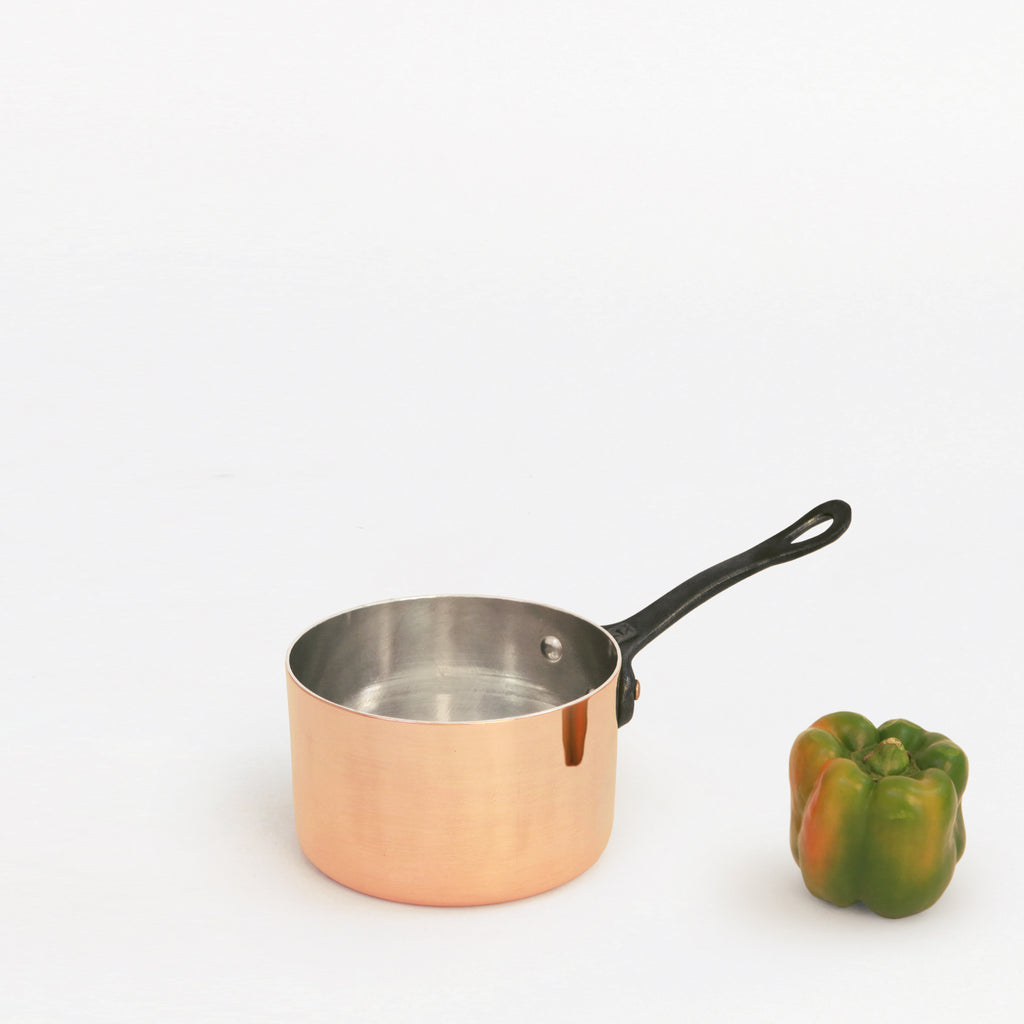 The 2 Quart Saucepan
This may be the one pan for all kitchens - from a little bit of beurre blanc on scallops for two to a week's crystal-clear ghee for a family of six. The BCC 2 Quart solid tin-lined copper saucepan heats evenly and gently so what you put in is transformed just the way you want it.
Of course, we've balanced its 2 quart capacity with an elegant cast iron Stork handle, trimmed up a bit to get along with everything else on your busy range top.
And should you need coverage, we've made a 6.75" Flat Cover to go with. 
The Brooklyn Copper Cookware 2 Quart Saucepan.
.090 (2.5mm) copper for smooth, uniform cooking

Hand-wiped, heavy tin lining

Pure, elemental metals

Custom Stork cast-iron handle

6.25" Diameter

4" Height. 12.25" overall (w/handle)

Weight 4.4 pounds (will vary slightly)

2 quart capacity
Free ground shipping within the contiguous US. Please contact us for discounts to AK and HI, or for international shipping.