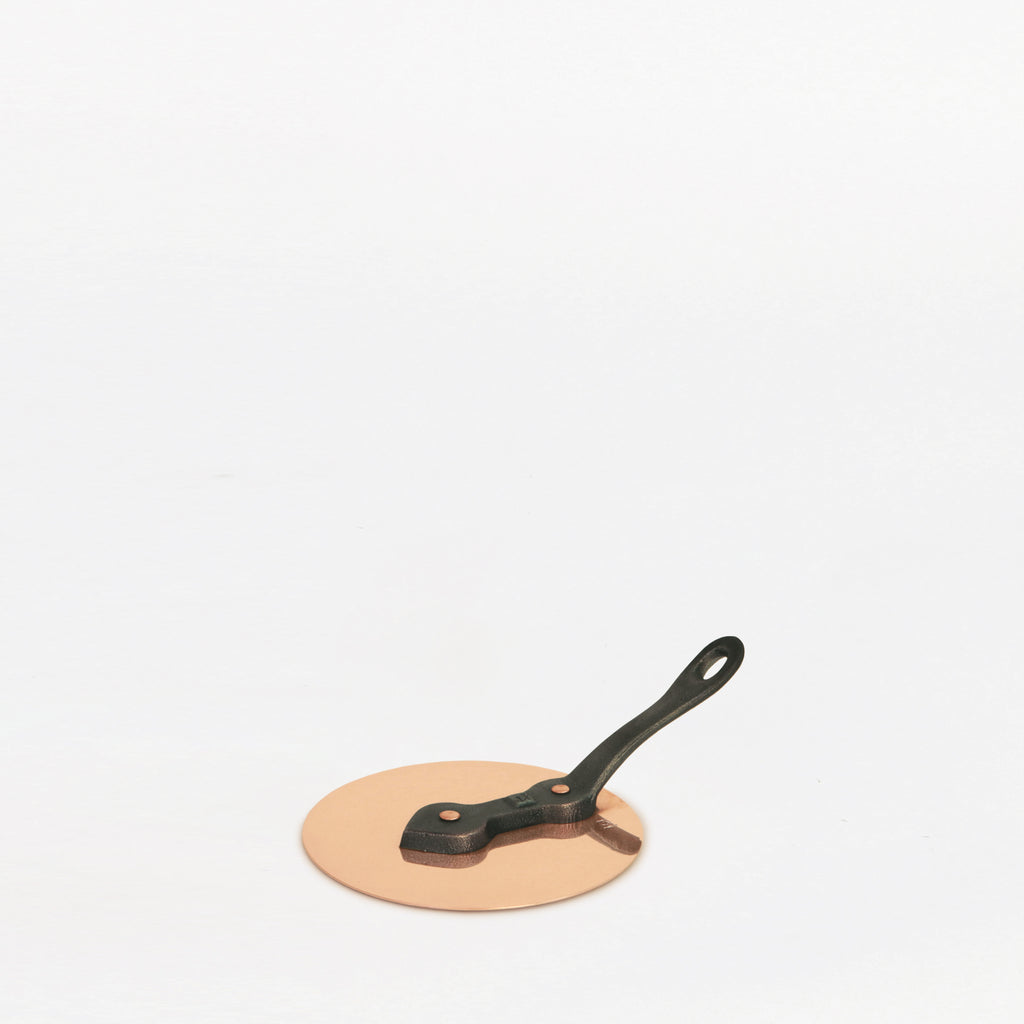 The 6.75 Inch Flat Cover
Before the invention of automatic lathes, before the industrial revolution, back when the advent of sheet copper was a big deal, pans were formed over tree stumps and everything had to do double or even triple duty...
...there was the flat cover.

Simple, elegant and perfect for any pan up to 6.5" diameter, cut from hardened 1.5mm copper and riveted to our own Stork-designed Stang handle. Your hand stays off the heat column, your cooking is precisely ventable, your cover hangs neatly away when not in use - which will be rarely.
The Brooklyn Copper Cookware 6.75 Inch Flat Cover.
1.5mm copper stays flat

 

Hand-wiped heavy tin lining

Pure, elemental metals

Custom Stork cast-iron stang handle

6.75" diameter

Weight 1.4 (will vary slightly)
Free ground shipping within the contiguous US. Please contact us for discounts to AK and HI, or for international shipping.