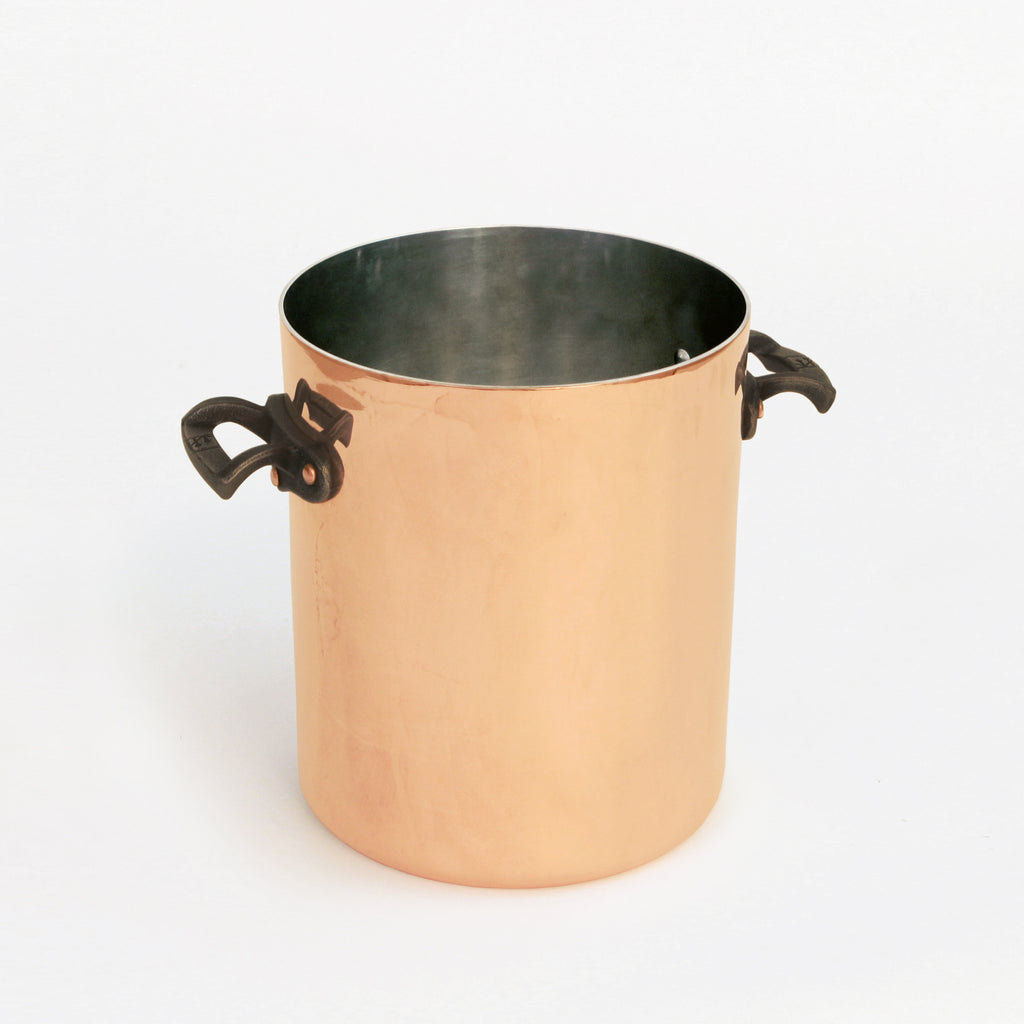 The 14 Quart Stocker
"Stocks are the keynote of culinary structure." —Auguste Escoffier
We've added capacity to our Stocker, giving it a bit more volume than most stock pots in a 9.5" diameter. You can comfortably roll a boil for a pair of lobsters and then stock the shells with bay and onion skins overnight. As burly as this pot is, it also likes to go quietly about its business, be it extracting aromatics and flavors for broth, consommé or bone stock, or slowly melding and concentrating ingredients into soup or stew. Copper channels minimum energy to maximum effect, radiating from base and sides to do the magic it's famous for.
Our 14 Quart Stocker is muscled out of .125 heavy copper sheet, lined by hand in pure tin and fitted out with our robust Stork Ear handles. All hand-made in the US.
There is absolutely nothing else like it.
The Brooklyn Copper Cookware Stocker.
Heavy, hand-wiped tin lining

Solid copper rivets

Pure, elemental metals

Custom Stork cast-iron handles

14 quart capacity
.125 (3mm) Copper for incredibly even simmers
Ear handles designed for easy lifting
9.5" diameter,  14" overall, 11.5" high, 19 pounds