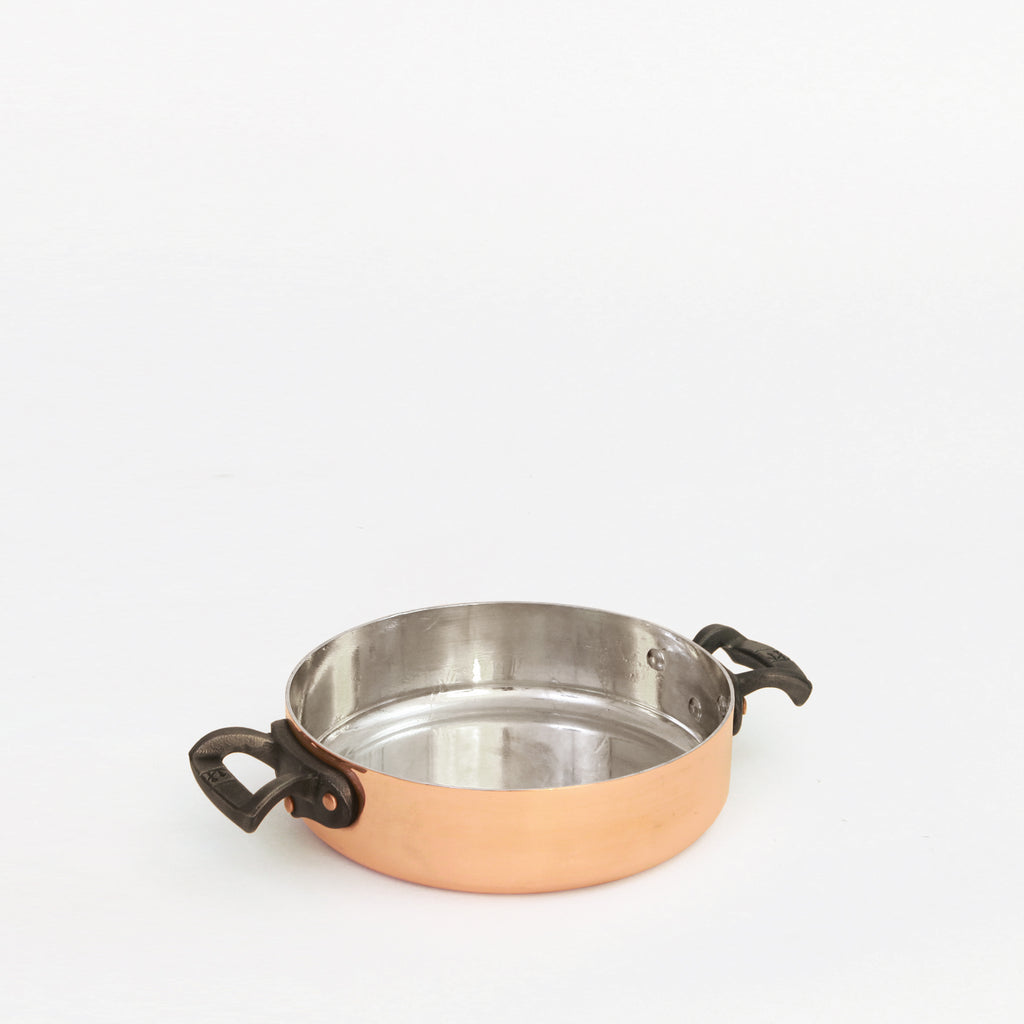 The 3 Quart Rondeau
Who do you know who has a Rondeau?
We all should.
Standard in the classic batterie de cuisine, it's all about proportions here - low sides, wide surface, short handles - this versatile, solid, heavy tool channels heat masterfully on the stove top or in the oven while taking up relatively little kitchen real estate. Perfect for braising, frying, pan roasting, poaching, and even sauces and fast reductions.
Once you've put the final touches on dinner, the Brooklyn Copper Rondeau remakes itself as table service in the time it takes you to carry it to wherever your guests are gathered. They'll be almost as delighted for your brilliant presentation as for what you're serving.
The Brooklyn Copper Rondeau. The name may be French, but its heart is all-American.
While you're at it, our heavy 10" Flat Cover complements this pan perfectly. Grab one and you'll have a lot of other Brooklyn Copper covered.
The Brooklyn Copper Cookware Rondeau.
3 quart capacity

.125 (3mm) copper for smooth uniform cooking

Heavy, hand-wiped tin lining

Pure, elemental metals

Solid copper rivets

Custom Stork cast-iron ears designed for easy lifting

9.5" diameter, 14" overall, 2.75" height

Weight 6.7 pounds (will vary slightly)
Free ground shipping within the contiguous US. Please contact us for discounts to AK and HI, or for international shipping.
Owners say:
"My gorgeous rondeau cooks like a dream - and everyone who walks into the kitchen HAS to touch it - the gleam just begs for it. I have been extremely pleased not only with the craftsmanship, but the overall experience of BCC." — Sara Knoll Dahmen